We monitor the evolution of economic activity, interest rates and currencies of the major economies, as well as the evolution of commodities and gold. Daily news flow is systematized with regular reports.
Investment Process
At the same time, we identify secular / structural trends and analyze companies to identify high quality and reliable targets which are most likely to achieve long-term growth and margin expansion allowing for appropriate dividend yield growth. We analyze over 800 companies globally, the leaders in attractive sectors, from which we finally select about 25 names.
Qualitative analysis
Companies are divided by sector, whether prices are set by the state or by the market (in this case if they sell to companies or individuals). We study its strategic positioning and competitive advantages, and we closely analyze the management team, which is of great importance for the final selection.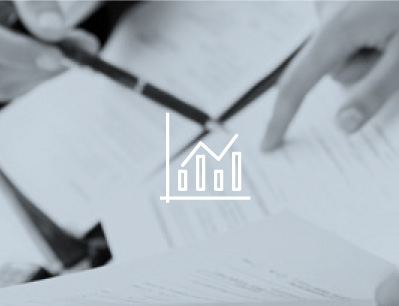 Quantitative analysis
Fundamental screenings of an accounting nature (intrinsic value, with special focus on balance sheet and income statement), contrasted with stock market valuations.
Based on this analysis we consider the stability of the business over the economic cycle. We also take into account technical analysis filters based on non-proprietary programs, in order to confirm that a favorable technical scenario is in place in order to initiate the position. This allows us to limit the usual volatility that comes with value investing.
According to this information, which is constantly updated, we base our opinion on the circumstances in which the company will move over the mid term and determine and review the geographic/sector diversification of investments of the portfolio.